Union City Pride, Inc.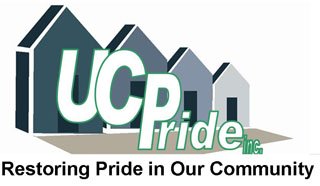 The mission of Union City Pride, Inc (UCPI) is to restore pride in and celebrate the heritage of the Union City Community with a historic background of being a gathering place located at a crossroads of water, rail and land routes.
The purpose of UCPI shall be as set forth in its Articles of Incorporation. Consistent with its Mission, UCPI will:
Explore opportunities to initiate projects consistent with the Union City Borough's Strategic Initiatives and within it abilities and resources
Be a funding pas-through mechanism by administering grants for community projects
Develop plans to address those projects
Implement those plans
Assess the results
Since our inception in 2007 , Union City Pride, Inc has initiated and/or administered many projects vital to restoration of pride in our community. These project include:
Administration of a Facade grant to improve downtown business facades with matching grant money
Further development and administration of our Community Website, unioncitypa.us
Management of community events such as French Creek Festival, The Festival of Trees and Lawn Chairs and Lemonade.
Most recently a large initiative called Union City Neighborhood Initiative to remove blighted properties in the downtown and gateways to the community and schools.
Development of the Union City Arts Center to display local art work and provide classes for the aspiring artists in our community.
Our Board, comprised of active community leaders, is dedicated to restoring pride in our community through these and other ongoing projects. In a short time this board has made a dramatic recognizable difference in our community!!! We have many more projects being developed and launched.
These efforts, critical to achieving our goal of restoring pride in our community, require ongoing funding to maintain. Along with our internal funding efforts, Union City Pride has received and continues to seek funding from Union City Community Foundation, Erie Community Foundation, Erie Arts Council, NWIRC, and others.
If you would like to contribute any time, talent or treasure to Union City Pride and it's initiatives, please contact us at: contact@unioncitypa.us
13 South Main Street
Union City, PA 16438
Phone: 814-438-2331
Fax: 814-438-7115